Laira Rail Depot – Water Penetration within Bunded area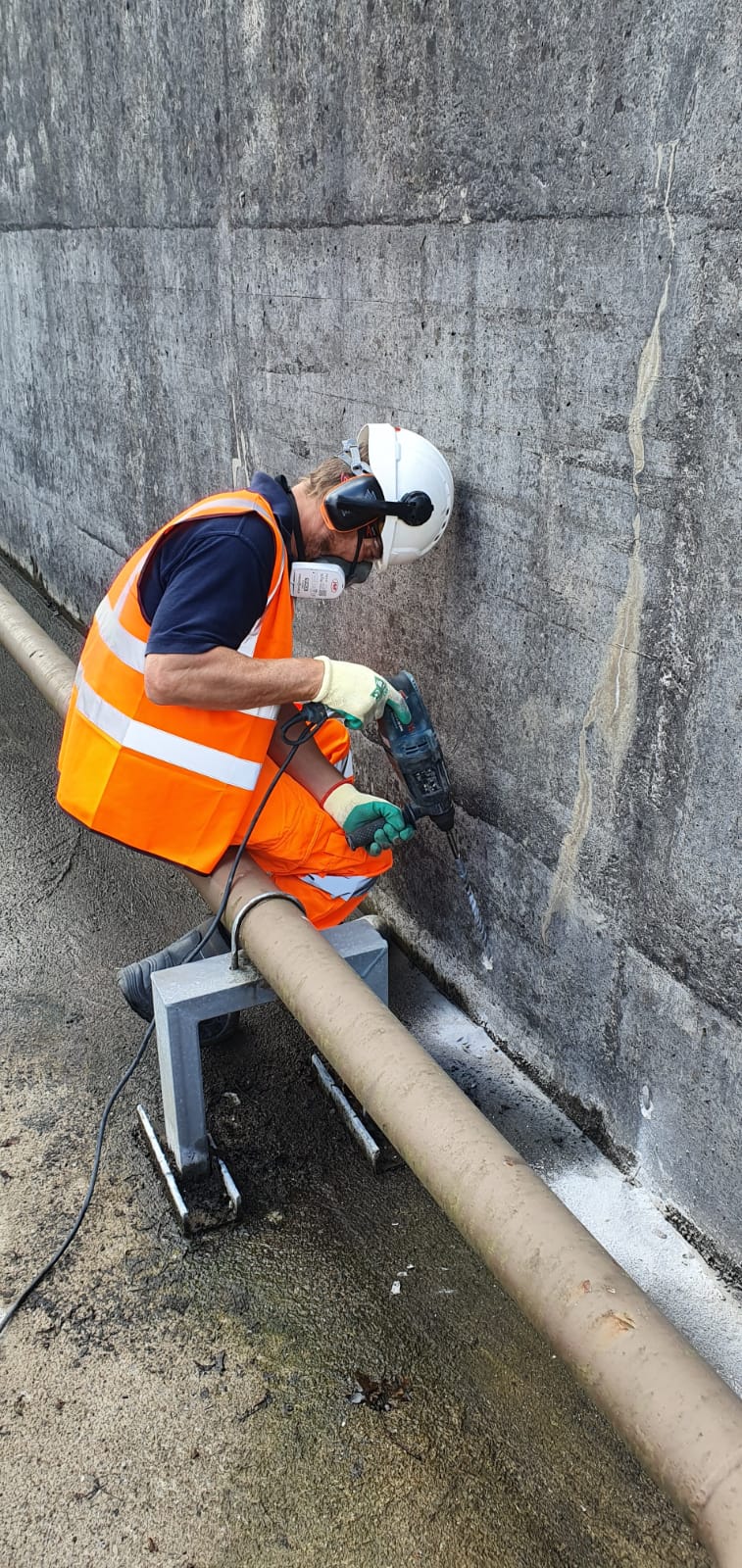 The brief
Tidal water penetration through construction jointing within bunded area.   
Our solution
Resin injected TamPur 150 single component hydrophilic polyurethane through fixed packers where the water ingress  
Was present during high tides, on completion of seal install a marine-based cementitious fillet over the injected perimeter areas, Reinstate arbokol polysulphide expansion join
The outcome
Resolved water penetration providing a dry bunded area.  
Products used:
TamPur 150 , Flexcrete Marine Mortar S, Arbokol AG2 Polysulphide sealant.
Date completed: July 2020